General Info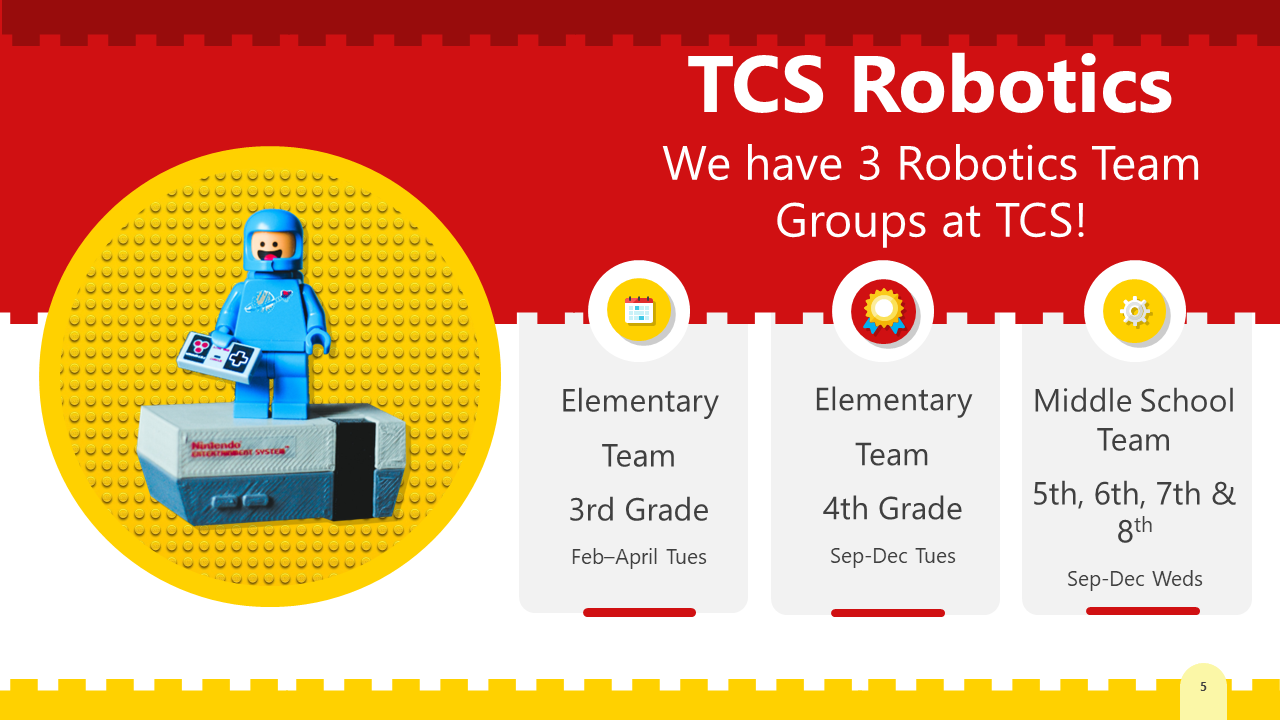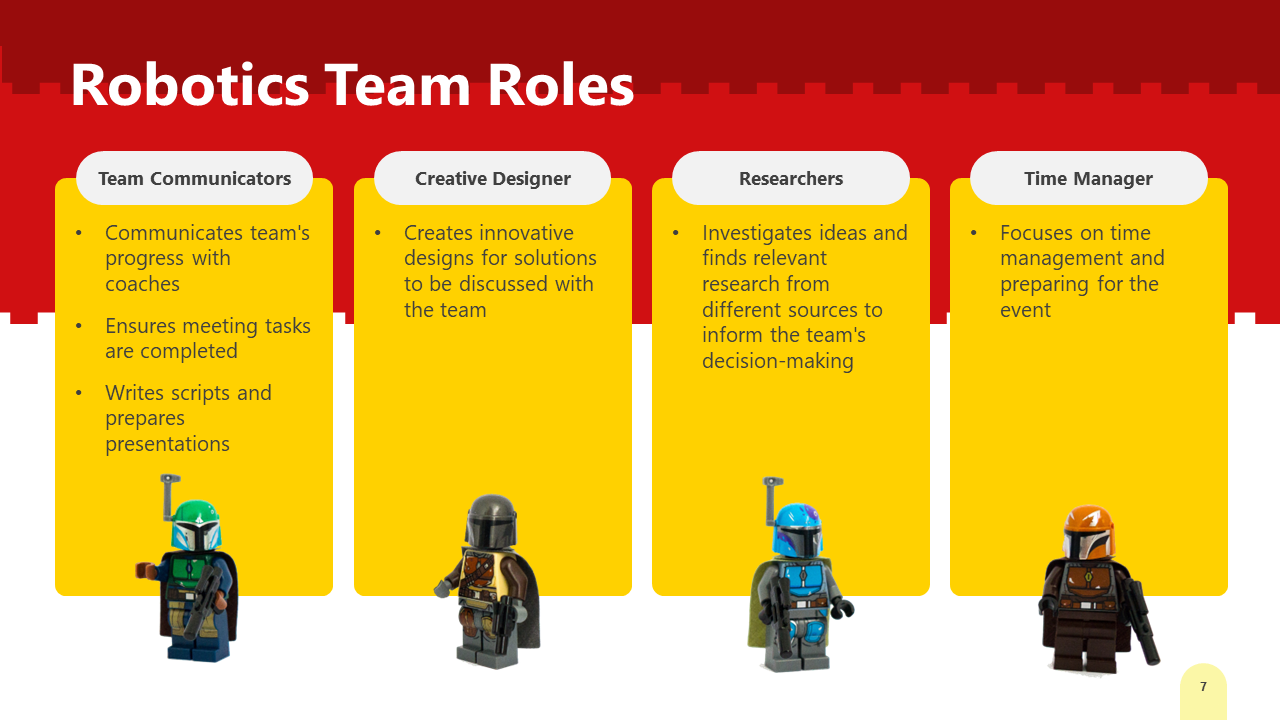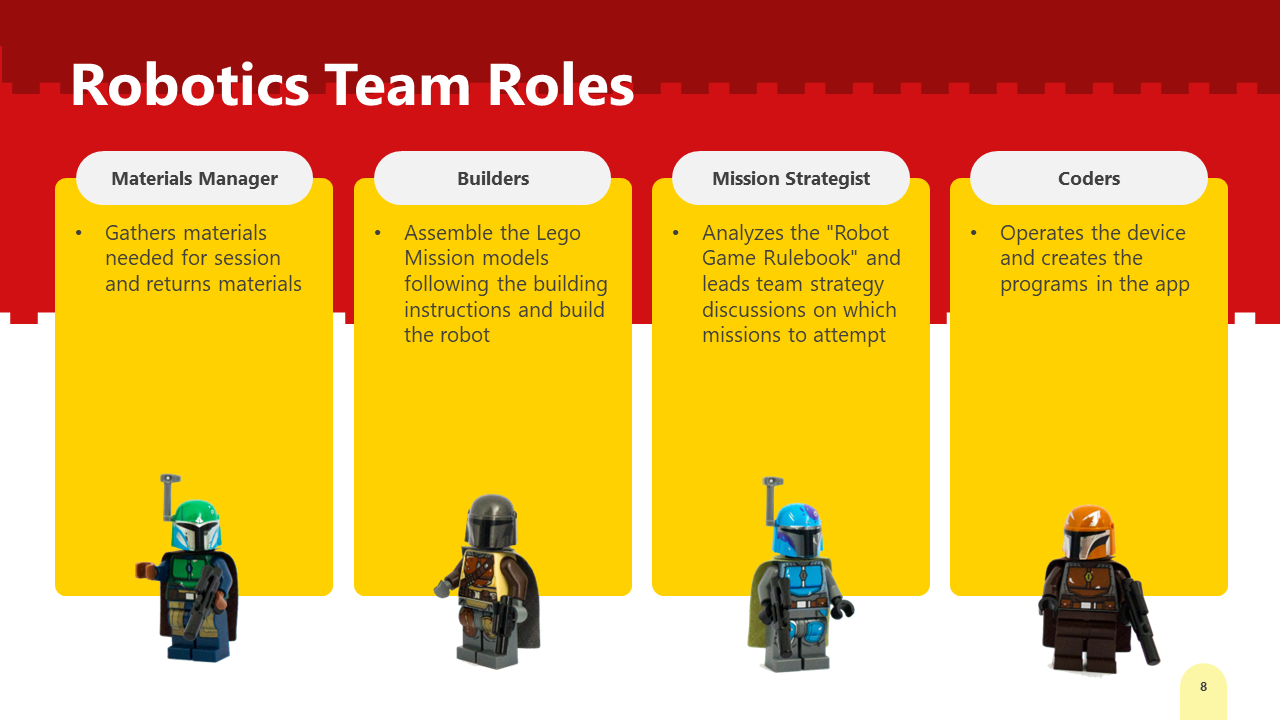 Coaches
Chris McBride is the Head Coach of the Middle School Robotics Team and Technology/Art Teacher at TCS. She has a Bachelor of Arts Degree in Elementary Education with endorsements in Middle School and Special Education. She has taught for over 16 years in public, private and homeschool settings. Her love of STEM has been evident over the years from having science birthday parties (Mythbuster's style), planning field trips to the Museum of Science and Industry (dissecting cow's eyes), to learning at Argonne and Dresden with Boyscouts. She has four children (22, 19, 14 and 8). Her older two loved STEM so much they attended and graduated from the Illinois Math and Science Academy residential high school in Aurora. They have moved on to college and are studying for degrees in Mechanical Engineering, Computer Science, Zoology and Graphic Design. Maddie attends Yorkville Christian School and LOVES theater! Her youngest, Malachi (3rd), attends TCS and cannot wait to join TCS Robotics! Mrs. McBride is very thankful and excited for this opportunity to help foster a love for STEM at TCS.

Terese Osacky is the Head Coach of the Elementary Robotics Team and the 4th grade teacher at TCS. She has her Bachelor of Science degree in Kinesiology and initially worked in the healthcare insurance industry. Through serving with children at church, and a few signs from above, she went back to school to become an elementary teacher and has loved the last 9 years teaching! Terese has a passion for making learning fun, letting each student know they are valuable and cared for, and that education is lifelong. She has a 9-year-old daughter, Gretta, who attends TCS in 4th grade. She is always up for something new and is so excited for the upcoming robotics season here at TCS!

Anneke Zakoor is joining the Elementary Robotics Team this year and is a 4th grade teacher at TCS. She has her Bachelor of Arts degree in Elementary Education with an endorsement in English as a Second Language (ESL) from Trinity Christian College. She was born in South Africa and moved to the United States in 2009, where she finally had the opportunity to go to a four-year college (a privilege few South Africans have). Getting a teaching degree was the only choice for her as she loves kids and have been serving most of her life in church all the areas children are involved (from the infant room, all the way to working with the youth). She also serves as the assistant worship leader at Crosswinds Church. She has two children of her own: her son James is a first grader, and her daughter Natalie is a Kindergartener. This is only her second year at TCS, but she knows this is where God called her to be. After observing the great joy the Robotics program has brought students here at TCS, she is excited to now be a part of brining that joy and learning to students.

Adam Cole has four children at TCS - Ava (7th), Hazel, (6th), Holden (3rd), and Amelia (1st). Adam has spent 12 years at Caterpillar as a supply chain engineer, strategist, and program manager. When he was young, his father and grandfather motivated him to go into engineering, and out to solve complex problems faced in the world. When he arrived at Ohio State's aerospace engineering program to compete in his first robotics competition, he realized he did not think like many engineering students – they were very hands on/mechanical, and he was more of a creative motivator! After realizing design engineering was not right for him, he switched to integrated systems engineering and soon understood that his creativity and energy could be applied to solve large-scale problems. He now focuses on long-term business transformation strategy development and solving the most critical supply constraints at Caterpillar. Adam is excited to teach kids that you don't have to think a certain way to be successful in a STEM field and help kids discover how their unique skills and abilities can be leveraged to improve the world God has entrusted us with.

John Koepke has a granddaughter in kindergarten at TCS. John was interested in aviation at a very early age, but when 'Lost in Space' aired in 1965, the robot, 'B9', caught his interest. He found it intriguing how Robot B9 interacted with Will Robinson. With an interest in aviation and robotics he went on to receive an Airframe and Powerplant mechanics license from Lewis University. John transferred to Southern Illinois, Carbondale where he completed his bachelor's degree. After college, John was commissioned as a Naval Officer and earned his Wings of Gold as a Naval Flight Officer. John flew the P3C Orion aircraft until his assignment to the Naval Postgraduate School (NPS), Monterey California. While at NPS, John earned a Master's degree in Aeronautical Engineering and Aircraft Electronics. His following assignment was an instructor teaching Electrical Engineering to Midshipmen at the United States Naval Academy located Annapolis, Maryland. John successfully led a team of Midshipmen to a first of its kind competition called the Aerial Autonomous Robotics Competition held at Georgia Tech University. Upon retiring from the military, John found his way back to teaching at Joliet Junior College. Subjects he taught included Engineering, Mathematics and Electronics. John focused on robotics and Lego Mindstorms outside of his normal course load, which led him to develop the Robotic Engineering Competition. This competition was for local high schools and ran annually for several years. John is also a licensed Professional Engineer (P.E) in Electrical Engineering.

Amy McKnight has two young girls at TCS, Aria (6th) and Mya (5th) and they are starting their 6th year here at TCS. Amy grew up on a farm in very rural Nebraska, which fostered her curiosity for how things worked (or didn't work) and for taking things apart and putting them back together. This led into her studying engineering in college. She has a Bachelor's Degree in Mechanical Engineering and a Master's Degree in Material Science and Engineering. Her degrees led her to design work on various products including engine valves, transmissions, automotive controls and more. Currently, she works as an engineer at Caterpillar, mainly working on the design of transmission and engine pumps used on many different Caterpillar machines, but now focusing on project management and product cost. Amy has spent lots of time in local schools, including TCS, giving some basic science lessons/experiments to young students on various topics from gravity to electricity or friction to corrosion. She has also given many talks at several local high schools to students interested in STEM or just to help them learn about engineering, jobs in that field, college, etc. She has a passion for mentoring and talking to students of all ages and getting them excited about STEM.

Ron Naling is an IT Coordinator for TCS. He has a daughter (Analeigh) in the 9th grade, and they've been with the school for five years. Ron received his Microsoft Certification in the early 2000s, attended Lewis University in Romeoville for IT Management, and has over 20+ years of technology experience from Fortune 500 companies to small business environments, schools, and churches. Ron enjoys solving problems and has found the combination of technology and user talents has been the most successful path to do so. He's excited to both lead and learn in the TCS Robotics program, fellowship with like-minded individuals and spend time with his daughter (also a team member) so they may grow together in a dynamic and creative environment!
Rocky Koehler has a granddaughter in the 4th grade at TCS. Rocky is a retired professional who dedicated 33 years of his career to serving the local utility company, ComEd. Throughout his tenure, he held various roles within the organization, starting as an auxiliary operator in a coal-fired power plant and progressing to become an overhead line electrician. Later, he transitioned into positions in engineering and project management as part of ComEd's esteemed management team. Rocky's journey in technology began during his studies at Joliet Junior College, where he earned an associate degree in mathematics and science. It was during this time that he developed a profound passion for technology, particularly computers and coding. This passion has been further ignited by his granddaughter and her sincere interest in computers and robotics. Inspired by both his own experiences and his granddaughter's enthusiasm, Rocky has discovered a fulfilling purpose in guiding young minds through the exciting realms of robotics and computer programming. As a retiree, Rocky remains actively engaged with his passion for technology, constantly seeking ways to stay abreast of the latest advancements in the field. He firmly believes in empowering young learners and serves as a dedicated advocate for inspiring the next generation of innovators.