Ways to Give
Trinity Christian School is grateful for donors who generously participate in the kingdom work of building up students who are prepared with an outstanding academic foundation, ready to positively impact their peers, and are experienced in leadership and service.
By giving to our ministry, you are impacting the lives of our students and their families. Thank you for investing in the next generation of leaders, providing them with academic and spiritual truth and equipping them to be a light in the world.
Thank you for joining the mission of Trinity Christian School. May God bless you.
Empower Illinois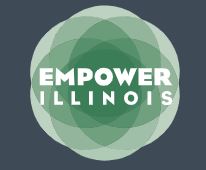 The Illinois Invest in Kids Scholarship Program is a Tax Credit Scholarship Program. It was designed to create funding for Illinois families desiring a state-recognized private school education and who are in need of financial assistance to make that a reality. Illinois donors who fund this program receive an Illinois state tax credit totaling 75% of their contribution.

Sadly, the Illinois Legislature did not vote to extend this program, so the program will expire on 12/31/23.

Donors can still receive a state tax credit in the amount of 75% of their donation as long as the donation is received by Empower Illinois on12/20/23. As an individual, you can direct your dollars to benefit Trinity Christian School Shorewood students specifically.
To learn more, go to https://empowerillinois.org/
Bless Our Teachers
Thank you for supporting our teachers!
If you'd like to bless any of our teachers, please see a list of needs here.
If you have any questions regarding certain items, please email that teacher.