Tuition Assistance
Tuition assistance may be available based on need. Apply online through the tuition management system: https://online.factsmgt.com/aid
Applications are due May 1, 2023 for the 2023-2024 school year. Please call Mr. Steve Baly with questions at (815) 577-9310, ext. 312.
Apply For a Scholarship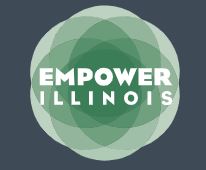 We also recommend families apply for the Illinois Invest in Kids Scholarship Program through Empower Illinois.
For eligibility information, visit https://empowerillinois.org/students/do-i-qualify/
To apply for these scholarships visit https://empowerillinois.org/apply/how-do-i-apply/
There are important dates associated with these scholarships. Please contact Empower Illinois for full details and to ask any questions you may have.
Pastoral Discount
Trinity Christian School is honored to have pastors as part of our Trinity family. Since the founding of the school, we have welcomed and partnered with many pastors who have, along with their families, added to our school community in a positive way.
The Trinity Christian School Board is eager to continue our partnership with pastors in the common ministry of growing God's kingdom. It is the desire of Trinity Christian School to increase the accessibility of Christian education for pastors' families by providing a tuition discount for their children.
Please see the Pastoral Discount Policy below to learn more.